Mar 30, 2020 09:55 PM Central
Cathryn Knock
Cortisol is a stress hormone that is made in your adrenal glands. Most cells of our body have cortisol receptors which serve to uptake the hormone for a variety of functions, including blood sugar and metabolism regulation, reducing inflammation, and memory formulation. These are all very necessary body processes, but as you can imagine, too much of this hormone can wreak serious havoc on your body and comes with a host of unwanted symptoms. Read on to learn a bit more about cortisol and learn some simple ways to manage your levels for optimum health.
Symptoms of High Cortisol
High cortisol can cause many symptoms in your body. The most common are weight gain, generally around the midsection and upper back, as well as around the face. Yay! ☹ Just what we all want, right? Acne is another unfortunate side effect that many people suffer from just when we thought for sure we had left that teenage problem far behind! Added on to the rounder face and that's just not a look I am going for, to be honest.
I can usually tell when I am suffering from high cortisol because one of my first signs is difficulty concentrating. You know, where you hear the same thing over and over and still can't make sense of what was said? That could be "old-timers" but it is likely just high cortisol levels messing with you. Brain Fog is real and it is no fun!!!!
Other common symptoms are thinning skin and a flushed face – to go with that weight gain and acne. That's like the quadruple punch in the face, am I right? Then throw in some severe fatigue, headaches, high blood pressure, muscle weakness, easy bruising, slowed healing, and irritability and we are a COMPLETE MESS. And let's be honest, I'm not sure the irritability is so much a symptom in and of itself so much as the inevitable response to all the other freaking symptoms!!! Geesh!
What Are the Main Contributors to High Cortisol?
Stress
Both your hormones and your nerves send signals when you are stressed. This causes your adrenal glands to release hormones, including adrenaline and cortisol. Adrenaline and cortisol kick off the flight-or-fight response and increase your heart rate and your energy to get your body ready for a dangerous or harmful situation that needs dealt with. Cortisol also has the extra job of limiting functions not necessary to fight-or-flight. Then your hormones will return to their normal levels after the danger has passed. This is all a good thing, except….
When you are under constant stress and the response doesn't turn off. Then the long-term exposure to cortisol and other stress hormones start to create problems for your body. Problems like obesity, anxiety, depression, and heart disease.
Medication Side Effects
Many medications can increase cortisol levels. Corticosteroid medications used to treat asthma, arthritis, certain cancers, and other conditions can cause high cortisol levels when taken in higher dosages or over long periods of time. This includes medications likes prednisone and cortisone which are commonly prescribed. Estrogen replacement therapy and pregnancy are two other causes of increased cortisol levels. Of course, you should never stop a prescribed medication without speaking to your doctor, but knowing the side effects can be helpful when having the conversation.
Tips to Reduce Cortisol Levels
Get Enough Sleep
Moderate Exercise
Eat Healthy Foods
Dehydration can also increase cortisol levels, so drink up. I find that I tend to not drink enough water – come on – it's boring. I've found a great water additive that I love and that is good for you, too.
Nutritional Supplements
There are several good nutritional supplements that can help with maintaining healthy cortisol levels.
Fish Oil
Probiotics and Prebiotics
Specially-formulated Supplements
There are supplements on the market that are specially formulated to work with the body to reduce cortisol levels. One I trust is a combination of pregnenolone, lipids, black cohosh, DHEA, clary sage, and high-quality essential oils known to help the body manage cortisol levels. When I am feeling the effects of stress, I add this supplement to my daily supplement regimen for about 8 weeks and the brain fog, bloating, and tiredness melt away.
Essential Oils
Cortisol and Stress Reducing Diffuser Blend
Combine the following oils in a cold-water ultrasonic diffuser for stress relief:
4 drops Lavender
3 drops Ylang Ylang
2 drops Marjoram
1 drop Neroli
Conclusion
As you can see, maintaining healthy cortisol levels is important and there are some simple steps such as getting more sleep, moderate exercise, eating healthy, and nutritional supplementation that can assist you in keeping your cortisol levels in check.
Mar 28, 2020 01:58 PM Central
Cathryn Knock
With all that is going on in the world, now is the time to make sure your immune system is in tip-top shape. Here are a couple of simple ways to give your immune system a much needed boost.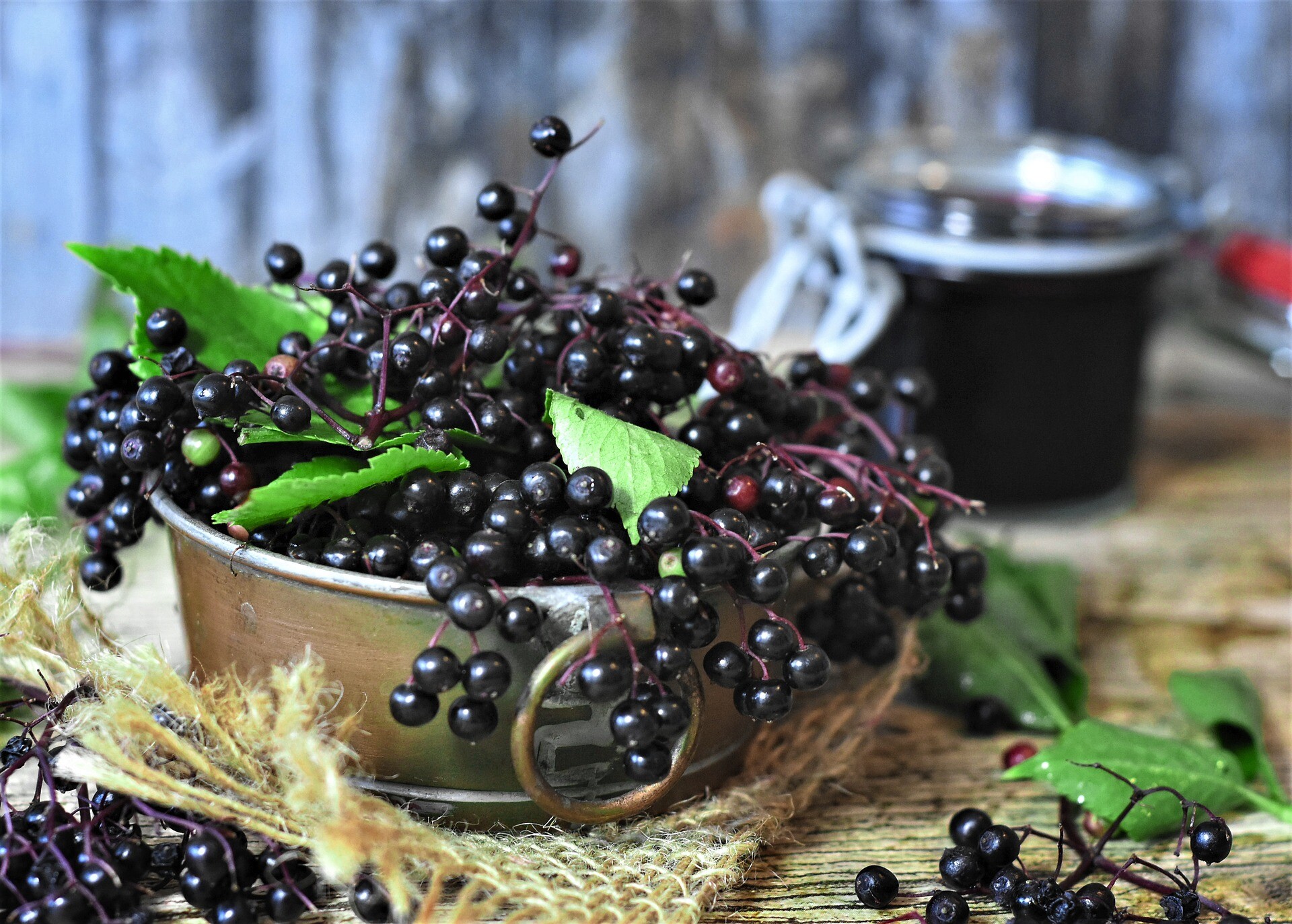 Elderberry Syrup
Elderberries and elderberry preparations are a popular remedy in traditional medicine. Taking elderberry syrup at the first sign of a cold or flu infection could help prevent the infection from developing. A placebo-controlled, double-blind study (
here
) showed that 93.3% of flu patients given Sambucol (a formulation of elderberry extract) were completely symptom-free within two days.

The rich content of vitamin C in elderberry means that elderberry helps improve your immunity and prevent infection.
Researchers from the Cleveland Clinic report that syrups made from elderberries boost the body's immunity. This means that taking elderberry supplements can help to prevent a cold or flu infection from getting worse. To help keep your immune system strong, doctors recommend taking elderberry along with vitamin C, B6, and E.
Another reason why elderberry syrup and supplements are good for your health is due to the number of antioxidants. Research (
here
) has revealed that there over 70 different compounds in elderberries that kill off free radicals.
Read to the bottom for a recipe and make it fresh yourself.
Raw, Organic Honey
Raw honey is honey that has not been heated or pasteurized. It contains natural vitamins, enzymes, powerful antioxidants, and other important nutrients. The best part - raw honey has natural antibacterial, antiviral, and antifungal properties - and it promotes digestive health. What's not to love about that?
Other benefits of raw, local honey is that it contains local pollen, which can strengthen your immune system, and even helps reduce pollen allergy symptoms. Honey really is a powerhouse.
Added bonus - you need raw honey for that Elderberry Syrup recipe coming up.
Interested in learning more about raw honey? Check this out:
honey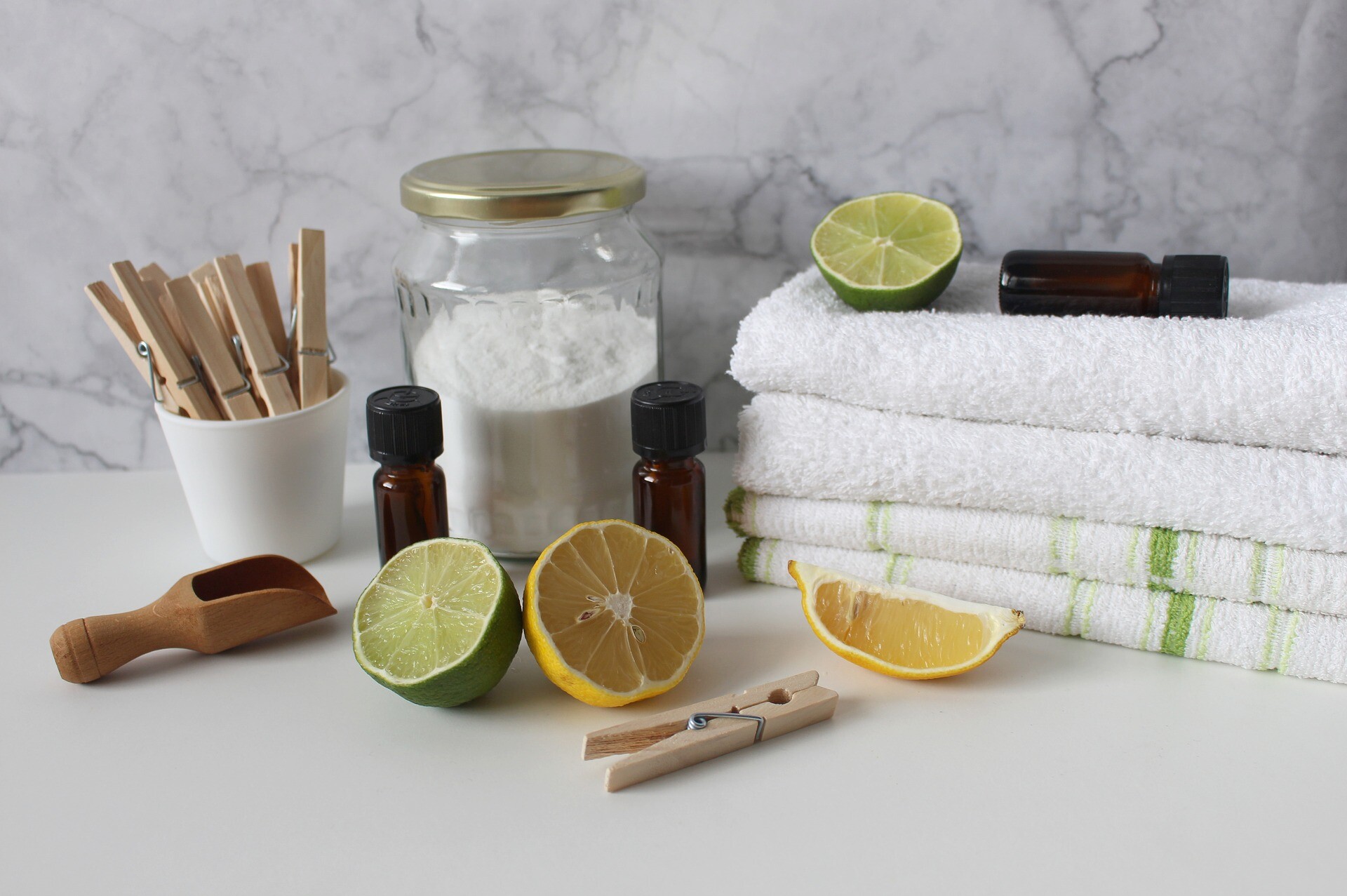 Essential Oils
Essential oils have long been used to help people stay healthy and above the wellness line. Thieves® essential oil blend was inspired by the legend of four 15th-century French thieves who formulated and wore a special aromatic combination of clove, rosemary, vinegar, and other botanicals that they believed provided protection while they were stealing. French authorities recognized that there was such value in this mixture that upon the thieves' capture, they received a more merciful punishment on condition that they divulge the ingredients in their secret formula.

Crafted in the spirit of that legendary combination, Young Living's one-of-a-kind Thieves essential oil blend can be found in all our Thieves products. Featuring Clove oil, Cinnamon Bark oil, Eucalyptus Radiata oil, Rosemary oil and Lemon oil. Thieves imparts a spicy, welcoming aroma everywhere it's used.
The Vitality version of this oil is amazing as an immune boosting powerhouse that can used internally. Like in that elderberry syrup recipe coming up!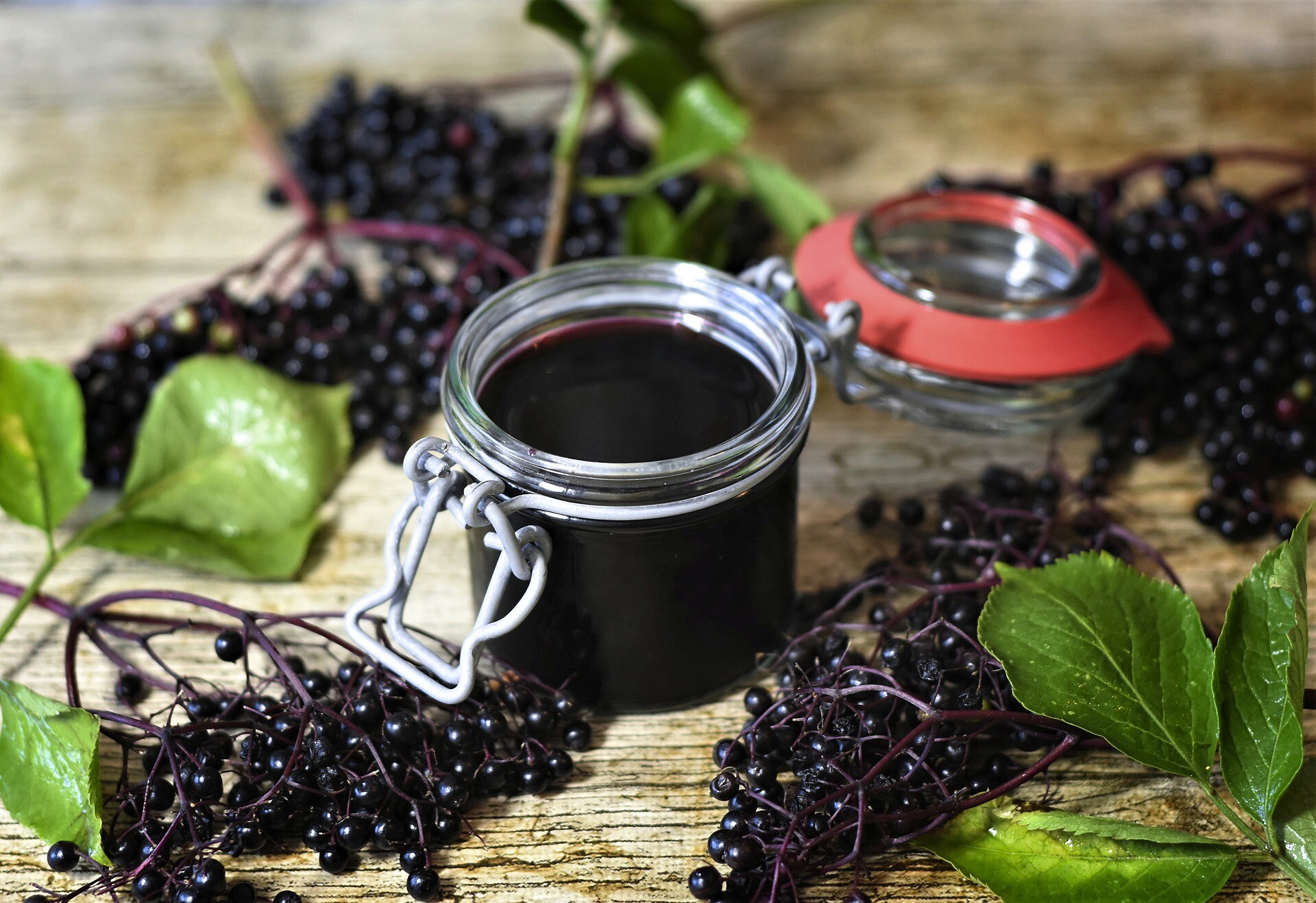 Elderberry + Wolfberry Super Syrup Recipe
YIELD: 3 Cups TIME: 45 Minutes
Ingredients:
Directions:
Add wolfberries, elderberries and water to Instant Pot. Cover and set manual time for 7 minutes and then allow for natural release method (another 15 minutes or so). Open and strain the liquid into a glass pitcher. Yield at this stage is around 4 cups. Set aside berry solids and pour the liquid back into the Instant Pot and select Saute. Reduce liquid by half (about 15-20 minutes). Yield will now be about about 2 cups.
Mix syrup with the raw honey and stir well. Yield should now be about 3 cups. Add essential oils and stir. Bottle and store in the fridge in a glass container. This recipe will stay good for many months. To prolong shelf life replace half the honey with brandy.
Suggested Use:
Adults take 1 Tbsp per day during the winter cold and flu season. Increase to every 2-3 hours when you need an extra boost. Children 1-9 years take 1/2 - 1 tsp per day. Not recommended for children unde 1 year.
Recipe courtesy of Lindsey Gremont at HomemadeMommy.net
Love this info? You'll LOVE my guide on simple ways to eliminate harmful fragrances from your home. Check it out right
HERE
.
In health,
Cathy
Disclosure: This site contains affiliate links to a few select products I use, enjoy, or recommend. I may receive a small commission for purchases made through these links, and your purchase supports companies and products I believe in.