05/26/2020 10:00 AM Central
Cathryn Knock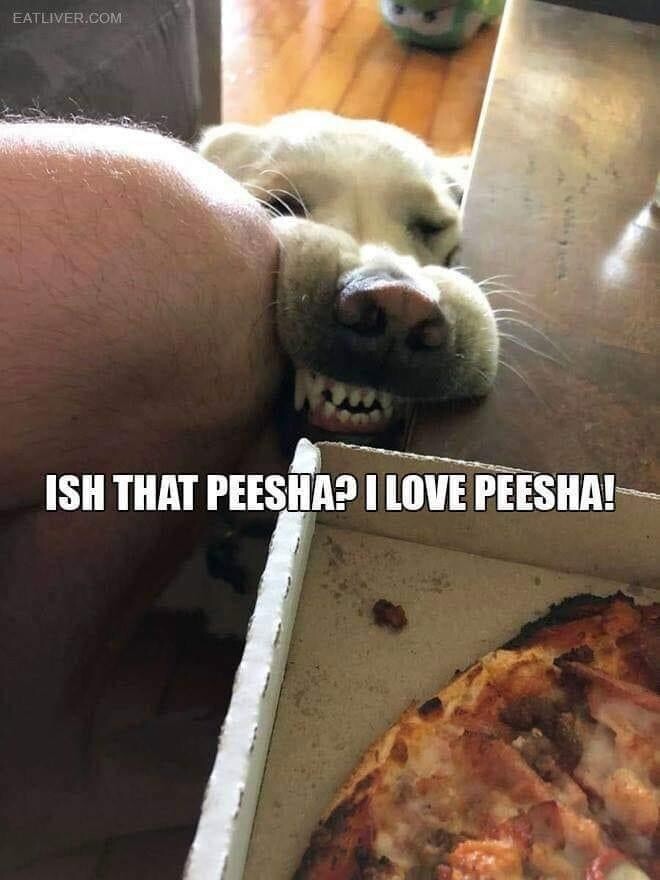 UH OH! Your Pupper has a Grumbly Tumbly!
It's bound to happen. Your pup gets an upset stomach. It might be from something they ate or even just stress. Seriously, some dogs will eat anything, including things better left not discussed in polite company. Or some pups just have sensitive stomachs. That's my pup, Twinkle. She also happens to be allergic to chicken, which we can pretty much always avoid, but sometimes she is sneaky and will beg the wrong food from someone who doesn't know. Then we are dealing with itchy skin and tummy troubles. Yay!
Obviously, the best way to avoid most tummy troubles in dogs is to have a good handle on what they are eating. But, situations happen. Like Twinkle deciding this new state of Oregon and the slugs and other bugs in the ground might be worth a taste. Yuck!!
Thankfully, I learned a thing or two when she was younger that has been a lifesaver for us. One, is canned pumpkin. Honestly, they should just hand every new pet owner a can with adoption. This stuff is a LIFESAVER! The best part, it works for both diarrhea and constipation! WIN, WIN! Usually it only takes 2-4 TBSPs to get good results. And there is a lot more than that in a can. So, I take the extra, freeze it in ice cube trays, and then pop the cubes out to a freezer bag or Tupperware and toss in the freezer. Then next time we have tummy troubles, I just grab a cube or two. You can soften if needed, but Twinkle likes a pumpkin pupsicle, so she'll just munch on it frozen.
Another great thing I've started using is a good supplement like
NutraThrive.
It's a bit pricey, but I wait until it is on sale and then stock up. Another good option is just a probiotic like this
one
. Both of these products help the gut flora in your dogs stomach and intestines to do the work to digest food properly. Bonuses, less upset tummies, and less gas!!!
Finally, I always use my powerhouse
DiGize
on both me or the pups when we have upset stomachs. It's combination of Tarragon, Ginger, Peppermint, Juniper, Lemongrass, Anise, Fennel, and Patchouli oils are a must for tummy troubles. Just a drop or two rubbed on your or your pup's abdomen and you'll be feeling better in no time.
Don't forget, good products are worth it. I wouldn't just buy any dog food, probiotic, or essential oil for my pups, and neither should you. Make sure you have vetted the company and know you are getting a high-quality product.
Wanna learn more content like this? Join my community of normal people who want to learn about healthy ways to live better for them and their animals. You won't find any Instagram models here. We are real people who love a good pizza just like the dog in the picture! Come check us out
HERE
.
Catch you next time. I'm off to keep on Keepin' It Real -----Cathy
Disclosure: This site contains affiliate links to a few select products I use, enjoy, or recommend. I may receive a small commission for purchases made through these links, and your purchase supports companies and products I believe in.
05/12/2020 09:00 AM Central
Cathryn Knock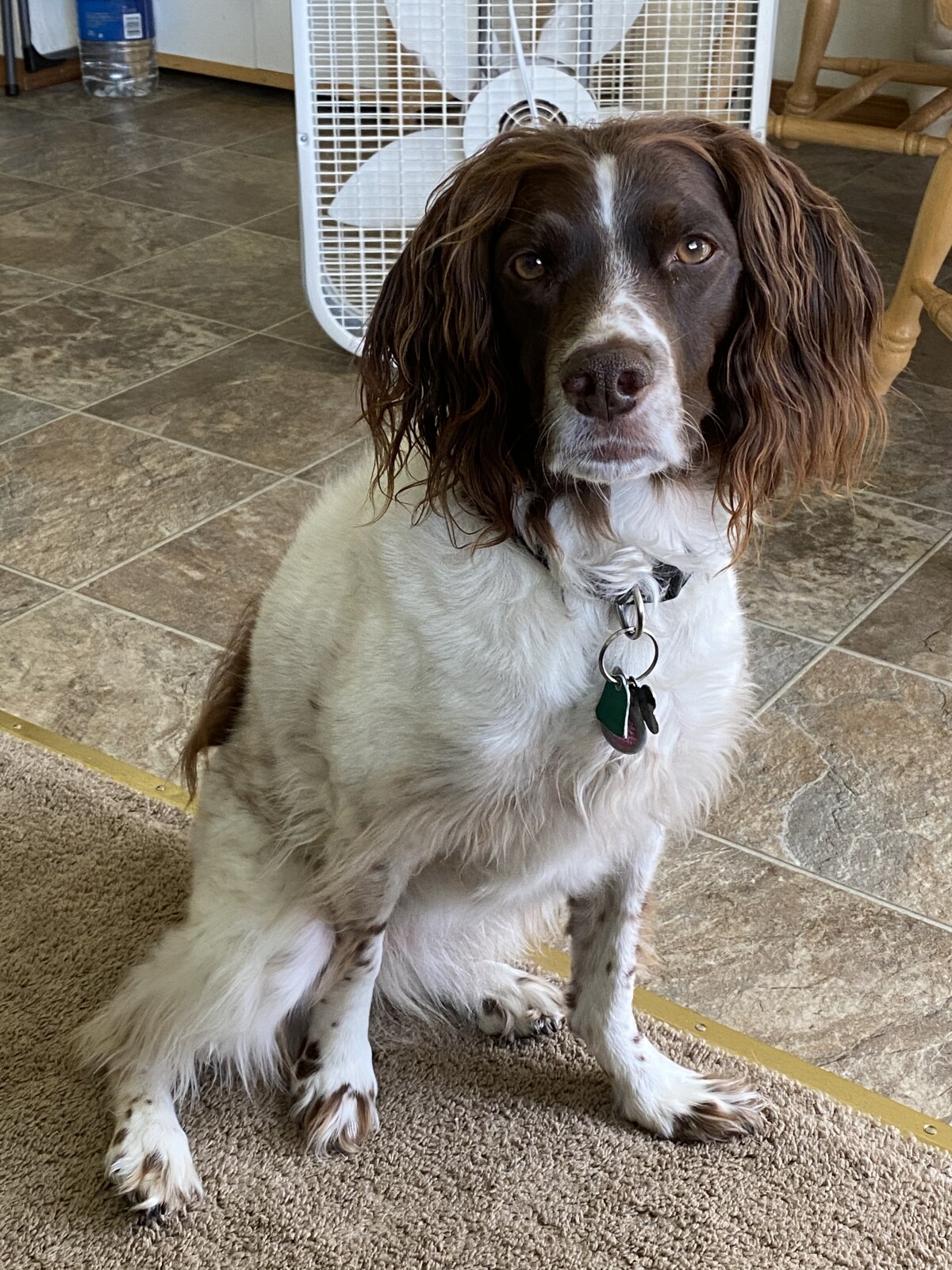 Healthy Dogs – Happy Dog Owner
Read along to learn about simple ways to keep your dogs at the peak of health and avoid some serious dangers that are probably lurking in your home right now. At the end I share my recipe for a safe, non-toxic carpet and cat box deodorizer.
Pause and Pay Attention to the Paws
Did you know that dogs absorb everything, and I mean everything through their paws? And have you ever known a dog that didn't lick their paws? Think about it. They walk outside, in the grass, on the sidewalk, everywhere and absorb all the toxins. I think we all probably understand that. But did you know, the common cleaners you use in your home are also toxic to your dogs? So…anyone have a dog always chewing on their paws? If so, your floor cleaner could be to blame.
Ingredients such as Methylchloroisothiazolinone, often found in floor cleaners and even many personal care products, is a known toxin and cause of allergies and immunotoxicity. What is immunotoxicity? It is defined as adverse effects on the functioning of the local and systemic immune systems. In layman's terms, it means it prevents your body's immune system from working properly. And the same goes for your dogs. And since dogs are smaller, toxins can build up in their bodies so much quicker. I recommend doing a deep dive on the ingredients in your home care products so you don't have to worry about what your babies – animals and humans alike, are absorbing while just walking around the house. So what do you use? I personally use a completely safe cleaner that does everything. It is my countertop cleaner, my floor cleaner, my window cleaner, my toilet and tub cleaner. It really is #onecleanertorulethemall! And the best part: It smells great and it is so concetrated I get up 20 bottles of spray cleaner depending on how I choose to dilute. Check it out:
HERE
And what about those pet fresh carpet and cat box deodorizers? Most, if not all, of them use a smorgasbord of synthetic chemicals and fragrances to basically mask the odor. Unfortunately, due to US lobbying efforts of chemical companies back in 1976, most chemicals don't need to be tested for toxicity, and the word fragrance can include many chemicals that never need to be listed because fragrance is covered by trade secret. And yep. Those chemicals are toxic to you and your pets. Best bet, if the ingredient label says 'fragrance' then stay FAR away. Click
HERE
to learn more about how the regulations don't protect the consumer.
But I have a solution for you. There is one company I trust that does keep my family and my pets health in mind. Connect with me
HERE
to find out more.
Now for that promised recipe.
Dog and Cat Safe Carpet and Litterbox Deodorizer
Supplies:
My favorites are linked for simple shopping
Take 1 cup of baking soda and add 2 TBSP Diatomaceous Earth. Mix well. I usually do this in a larger jar and close up and shake well. Add 5-10 drops of your favorite pet safe essential oils (I only trust one company for this). My favorites are
Purification
and/or
Citrus Fresh
. Shake well to combine and let sit. Then either change out the top of the Mason Jar with the sifter lid or transfer the deodorizer to your smaller jar with sifter lid or mesh screen. I prefer the mesh screen cut to fit in the top of the ring so you can just put the lid on when not in use and easily remove for shaking.
Shake on carpets, let sit for ten minutes, then vacuum as usual. Diatomaceous Earth is very fine so I do find I need to empty my vacuum container a bit more often. But that's ok by me.
For cat boxes, I keep a jar ready to go right next to the cat box and give a small sprinkle at each cleaning.
Bonus: Diatomaceous Earth also helps control fleas. So not only will your house smell great, safely, but you will have a built-in flea control measure as well.
Want to learn more great tips like this? Then you'll love my community of people who are living #reallife and learning along with us. Check it out
HERE
.
Until next time I'll keep on keepin' it real. I hope you do the same.----Cathy
Disclosure: This site contains affiliate links to a few select products I use, enjoy, or recommend. I may receive a small commission for purchases made through these links, and your purchase supports companies and products I believe in.